Antwerp Diamonds
Diamonds From Antwerp, Belgium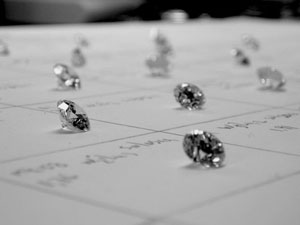 It's that time again! We are leaving for Antwerp, Belgium on April 21st for our Spring 2018 buying trip!
Pre-order your diamond NOW to have your Diamond hand-selected by our Graduate Gemologist from the Diamond Capital of the World, Antwerp!
Contact us at the link below for more information and to pre-order your hand-selected Antwerp Diamond!
---
Every year, we travel nearly 5,000 miles to hand select diamonds in Antwerp for our customers. With our connections overseas, we are able to cut out the middleman, and save money in the process. With this elite service, we extend these savings to our customers, and are able to get the best selection of diamonds in the world. Antwerp, Belgium is where 60-80% of the world's diamonds are cut and traded, and is known as the "Diamond Capital of the World."
Take a tour with Georgetown Jewelers of a Diamond supplier in Antwerp, Belgium - the Diamond Capital of the World!
We leave on April 21st, which is 1 month, 5 days from now!