Real Wedding Story: Emily & Kyle
Real Wedding Story: Emily & Kyle
Posted on Thursday, February 8th, 2018 at 4:29 pm by Georgetown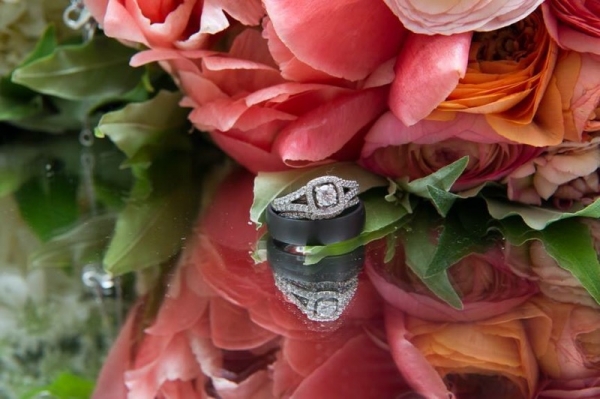 AN HEIRLOOM DIAMOND
Our favorite part about their story is that Kyle proposed to Emily with her grandmother's diamond! You could see how much the diamond meant to her just by speaking to Emily and her Mom about her ring.
We gave her cherished family diamond a modern look by setting it into a beautiful diamond halo setting.
THE BIG DAY
Emily and Kyle were married on a beautiful (but scorching!) day in June. Despite the intense heat, Emily looked *flawless* with her thick curls and sweetheart neckline. You would never guess, but the backdrop for their gorgeous photos was her mother's incredible backyard garden!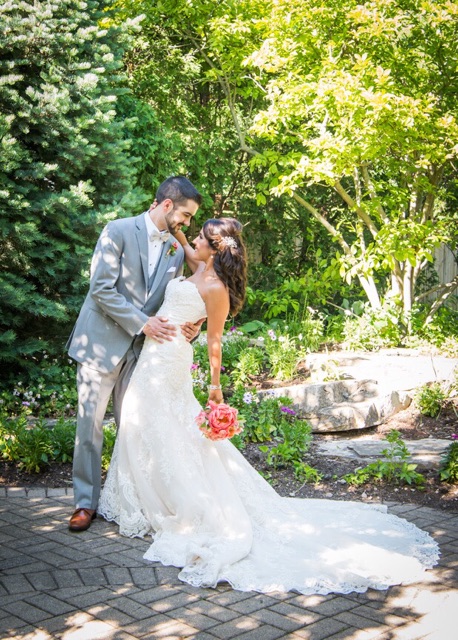 THE BANDS
Kyle chose a rugged yet sleek band with a matte look. Kyle was our very first groom to be married with a Tantalum band! A rare earth-mined metal, Tantalum has the perfect grey color with important features that fits Kyle's lifestyle.
Emily chose the matching diamond band to complimentary diamond band that perfectly fits the curve of her engagement ring.
Photographer: Allusion Photography
Rings: Georgetown Jewelers, Tantalum by Benchmark & True Romance (designer)